The Annual Church Profile (ACP) is a tool to allow your church to examine over-all ministry and growth. The profile also lets the South Carolina Baptist Convention and Beaverdam Baptist Association have accurate contact, staff, and attendance information. This information helps form necessary statistics about the Southern Baptist denomination.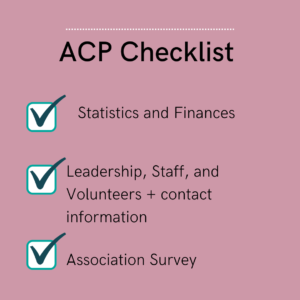 – The statistics and leadership portions of the ACP can be accessed
online
or can be completed by printed worksheets.
– Please contact the office with any questions: 864-882-7070 or bbaemily@bellsouth.net.
Deadline

: Thursday, October 26, 2023